Effects for Guitar and Bass
Press a button, dial your sound. Stomp boxes and pedals for Guitar and Bass.
Boost and Overdrive
Be heard, add grit, push your amp and sound.
Shape the tone and character.
This is where boost and overdrives live, check out the Bulls Eye Overdrive, coming up the Southern Lights Boost and Drive.
Equilibrium boost, El Gringo transparent overdrive and some Full Blast Overdrive.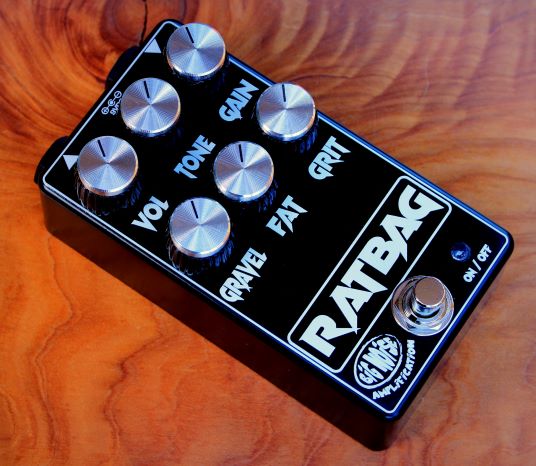 Distortion
Scream and dirt to the max, from mild to wild.
Classics to modern twists.
The Big Stack with British hot rodded sounds. The Ratbag which is a modernized take on the classic and ever popular Rat distortion.
The mysterious Dark distortion which is coming up soon.
Watch this space!
Fuzz and more Fuzzzzzzz
Ripping splattery sounds, velcro, traditional Fuzz Faces and all the glorious goodness, even Germanium lives here.
A sound born in thesixtes and seventies that is an instant classic with many modern shades and twist.
Some say all Fuzz pedal sound the same.
Let's be clear, that's a big fat NO.

Tremolo
The smooth warble of harmonic tremolo, as to be dripping from a Brownface sixties amp. You know it when you hear it.
Sweety sounds for Blues and R&B, pop songs and even texture in Rock music, it's all here.
Muscle Shoals and Mowtown wouldn't be the same without it.
Univibe
Yes, Univibe. The real deal, opto controlled with four light dependent resistors. Classic with modern twists. Yes.
The unmistakable sound of classics, Jimi Hendrix, Robin Trower, David Gilmour.
Iconic.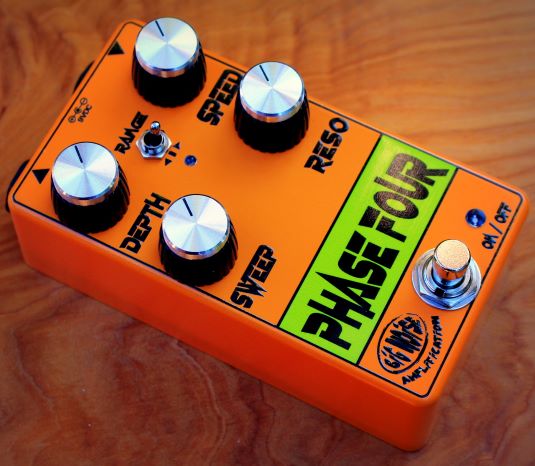 Phaser
No I won't do the old "Phaser on stun" pun here.
I won't.
Just check out the video demo instead, you'll see what the swirly goodness in a stomp box can do for your funk.
Delay
Without further ado, here's the delay section.
Warp time and add fullness.
From subtle to soundscape, slap back echo to church size.
The Outer Space Delay and the upcoming Mercury Delay will get you there.
Reverb
Springs and rooms of various sizes and needs.
Ready to be dialed in.
Analog clean signal path with only as much Reverb mixed in as you want. From small room to self oscillating huge cave sounds.
Compression
Squeeze me baby, Hold me tight.
Compactness and glue for your sound and funk.
Flux capacitor
Time travel where and when it's needed.
Coming soon.
"Hi Stephan. Just letting you know that I'm absolutely loving these pedals. The Golden Syrup harmonic tremolo definitely gives what I'm looking for. Even when the depth is right down, it gives a fantastic sort of glue that is so addictive. Thanks a lot.."
Nick Gribble, Auckland
Analog man Keeley and Benson stomp boxes effects, EHX Electroharmonix stomp boxes, G&L Fender Gibson Ibanez Yamaha Cort guitars and all that good stuff. BigNoise amplification Earthquaker devices EQD MXR phase 90 wah pedal, Vox Marshall and Mesa Boogie amps.