BigNoise amplification.
Goes one louder than eleven.
Guitar effects and stomp boxes hand made with pride and passion
on the wild West Coast / Aotearoa / New Zealand.
Welcome to BigNoise amplification.
Custom made stomp boxes and guitar effects.

Classic tones expanded. New designs to stand out.
I have a broad range of effects for Guitar and also Bass here, some yet to be released and many more in the planning.
Find an overview of the range of boost, overdrive, distortion into fuzz and then into the modulation range.
Tremolo, Uni Vibe style pedals, Delay effects and Reverb too.
Check it out and I will add demos as I get to it along the way.
So keep checking back, press the refresh button to see the latest updates and news.
Heck, there is even a 'specials' section with one off custom designs, unique creations and prototypes for sale.There is a blog, follow me on facebook and instagram and my youtube channel will get more demos up soon.
In the meantime feel free to inquire about details of pedals, let me know what you think and also I'm happy to advise about custom designs for you.
Watch this grow.
This website and BigNoise amplification youtube channel are expanding as we speak, so keep checking back.
There will be more projects coming, more unique stomp box designs and new effects to be heard and seen.
Make sure you subscribe to my youtube channel, facebook and instagram to stay up to date and see what's new in the pipeline!
I have always a lot of design ideas popping up and new twists on classics, improvement and tweaks. You will see it here first
Don't just take my word for it.
Apart from the demos where you can get a good idea yourself, check out the customer reviews at the bottom of each page as well as the Artist page. I'm proud and happy to have my stomp boxes played by some ace guitar players and experts in sound and function.
Custom guitar effects made with highest attention to detail.
Hand made and designed by me in Nelson, New Zealand.
Each pedal fully tested before shipping.
Classics tweaked and updated, original guitar effects to stand out.
I am a guitarist myself and developed the effects with input from other fellow musicians.
Practical features, road tested stomp boxes and made to sound great.
True bypass relay switching system, top mounted jacks to save space on pedal board.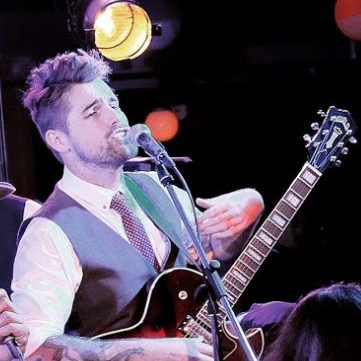 "To me, Stephan is proof that builders here in New Zealand are producing instruments that are on par with the most
sought-after (and most expensive!) names in the industry.
The Phase Four has the versatility and depth of sound I've been looking for – it does everything I needed from a Small Stone or Phase 90 incredibly well, but has so much more scope to go beyond conventional phaser sounds into wilder musical territory."
Jason Herbert, Auckland
Analogman King of Tone Keeley Boss Fulltone Earthquaker J Rockett guitar effect stomp box pedal. pedal board is a pedal of the day with a fender marshall boogie friedman tube amp amplifier. line 6 yamaha cort gibson are great guitars whereas dumble benson mesa make good amps. roland rock auto wah are guitar effect pedals, sound effects and custom stomp boxes hand made by bignoise amplification in New Zealand worthy of your pedalboard.ehx electroharmonix and digitech mxr are popular brands. Guitar effects and stomp boxes hand made with pride and passion in Nelson, Aotearoa New Zealand. The pedal show and pro guitar shop are cool.